What Distinguishes Our Academic Medical Enterprise:
Distinction in Healthcare Delivery: GW clinicians aspire to provide the highest quality of care to our patients. We embrace novel approaches to providing value-driven health care to serve the needs of all patients to achieve health care that is accessible and equitable in outcomes.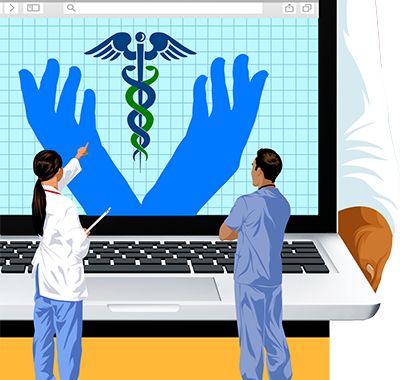 ---
Goal 8: Highest Quality, Patient-Centered Accessible Care
Provide highest quality clinical care that is optimally accessible to our community.
Our academic medical enterprise will be a premier health provider serving all members of our community, with implementation of patient-centered complex primary care at multiple service locations and quality care in selected disciplines on our Foggy Bottom campus. Through establishment of new service locations staffed by the best clinicians we will serve our local community, improve public health, health equity and build trust within the community.
Action 8.1

Enhance access to care for residents of DC through expanded clinical care locations across the DMV with a focus on the residents of DC in Wards 7 and 8.

Metric(s):

Staff urgent care locations in District of Columbia Wards 7 and 8.

New primary care neighborhood sites in Alexandria, Silver Spring and Bethesda.

Convert existing Immediate and Primary Care locations to primary care.

Incorporate behavioral health and care navigation into primary care practices.

Timeline:
2023-26
Status:
IN PROGESS

Action 8.2

Develop high-quality clinical care programs for the new Cedar Hill Regional Medical Center aligned with community health needs and in collaboration with existing community organizations.

Metric(s):

Launch of clinical care services at new Cedar Hill Regional Medical Center

Family Medicine residency program at Cedar Hill

Timeline:
2024-26
Status:
IN PROGRESS

Action 8.3

Enhance access to care through innovative health systems transformation initiatives.

Metric(s):

Launch telehealth initiative to provide access to GW medical care for residents in Wards 7 and 8 at home or in community hubs.

Launch behavioral health initiative with expanded insurance program participation and recruitment of advance practice providers, licensed professional counselors, social workers, and therapists.

Timeline:
2023-26
Status:
IN PROGRESS

Action 8.4

Achieve established benchmarks for quality care in primary care and outpatient specialty care services in alignment with our value-based care strategy.

Metric(s):
Utilize existing metrics in Accountable Care Organizations (ACOs) and evolve to payer agnostic system-wide metrics. Achieve the established benchmarks for each key quality indicator
Timeline:
2023-26 Review annually.
Status:

IN PROGRESS

Begin with metrics in the current Accountable Care Organizations

Center for Population Health Sciences and Health Equity (CPHSHE) staff will assist in the development of these metrics in collaboration with the MFA

Action 8.5

Develop Centers of Excellence that represent state of the art integrated health delivery.

| | |
| --- | --- |
| Metric(s): | Establish and operationalize 3 Centers of Excellence in Cancer, Neurological Sciences and Cardiology |
| Timeline: | Cancer 2022, Neurological Sciences 2023, Cardiology 2024 |
| Status: | IN PROGRESS |
Goal 9: Operational Excellence
Provide fiscally responsible clinical practice that meets or exceeds quality of care targets.
Implement and maintain appropriate contractual relationships with our partner institutions and health care providers to meet current and future needs of world class health care delivery. Deliver and communicate financial performance metrics across the enterprise.
Action 9.1

Align contractual relationships with GW Hospital partner.

Implement a transparent, modern clinical faculty mission-based compensation plan with clear alignment across SMHS and the MFA.

Establish national appropriate funds flow model.

| | |
| --- | --- |
| Metric(s): | Target clinical faculty compensation at the 50% mean based on MGMA AAMC national benchmarks allocated for effort in clinical care, research and education. Aim for transparent support for academic mission from clinical operating margin. |
| Timeline: | 2023-26 |
| Status: | IN PROGRESS |

Action 9.2

Build market share through unified and strategic branding strategy to distinguish our entire academic medical enterprise and position it for further growth.

Metric(s):

Brand activation and marketing campaign

Measure market share, brand reputation

Timeline:
2023-26
Status:
IN PROGRESS

Action 9.3

Grow development across the academic medical enterprise.

Metric(s):

FY22 attainment = $20 million (Achieved)

FY23 attainment goal = $21 million

Timeline:
2023-26
Status:
IN PROGRESS

Action 9.4

Complete organizational programmatic restructuring in support of a high-performance clinical care delivery enterprise.

Metric(s):

Build effective administrative functions for clinical mission in MFA; finance, legal, communications, IT and human resources.

Bi-annual wellbeing survey metrics tracking burnout and resilience

Timeline:
2023-26
Status:
IN PROGRESS