GW SMHS and MFA
(Academic Medical Enterprise)
Strategic Plan 2023-2026
The George Washington University (GW) Academic Medical Enterprise is composed of the GW School of Medicine and Health Sciences (SMHS) and the GW Medical Faculty Associates (MFA).
Founded in 1824, the GW SMHS is the 11th oldest medical school in the nation and the first in Washington, D.C. Incorporated in 2000, The GW MFA is a non-profit, physician-led practice group that offers comprehensive patient care in 52 medical and surgical specialties.
The four pillars of the Academic Medical Enterprise Strategic Plan are Education, Research, Clinical Care, and Population Health and Health Equity.
In each of the four pillars of the strategic plan we aspire for local, regional, national and international recognition of excellence. These four pillars of our academic medical enterprise are built on the foundation of our three shared cultural values of promoting the wellness of our community, championing equity and inclusion, and being a welcoming and supportive environment for all.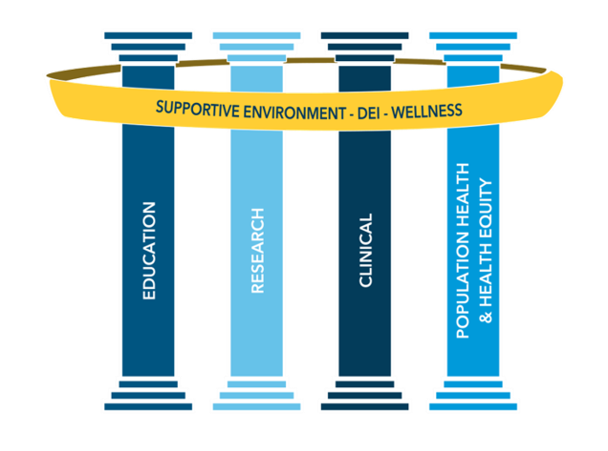 Shared Cultural Values
Our shared cultural values reflect our mission as a unified academic medical enterprise and are integrated into the four pillars of the GW academic medical enterprise strategic plan. As an institution, we strive to achieve: 
Programs for optimal staff, faculty, student and trainee WELLNESS
We support an inclusive culture of health and wellness that promotes personal and professional satisfaction at all levels of the academic medical enterprise.
INCLUSIVE and EQUITABLE workplace, clinical and academic programs
We prioritize initiatives that promote the GW academic medical enterprise as an inclusive and equitable institution for patients, staff, faculty, students, and trainees.
WELCOMING AND SUPPORTIVE work, clinical & learning ENVIRONMENTS
We value a team-based approach, in which we actively foster and maintain an inclusive and supportive working and learning environment that reinforces professional integrity and provides opportunities for learning and growth for all.
Action items that reflect the commitment of our academic medical enterprise to these three shared cultural values are woven into each of the four pillars of the GW SMHS and MFA Strategic Plan.
What Distinguishes Our Academic Medical Enterprise: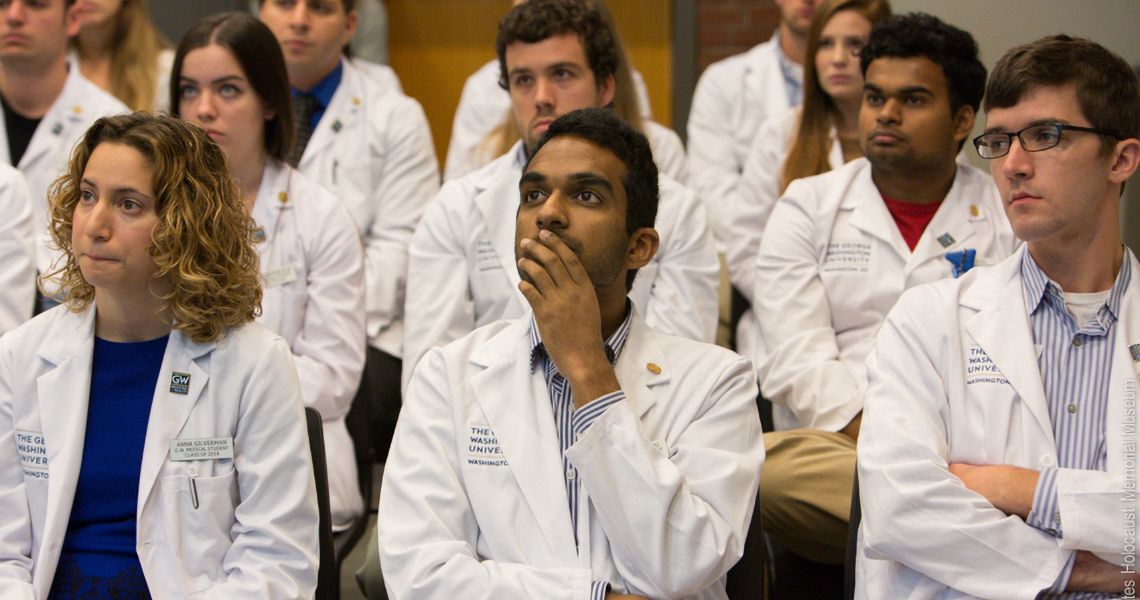 Educational Excellence & Innovation
The GW academic medical enterprise has a reputation for leadership and innovation in medical and health sciences education. We will continue that tradition through an innovative curriculum, an emphasis on population health, health equity and antiracism, support for faculty excellence, and the application of new educational technologies across all our learning environments.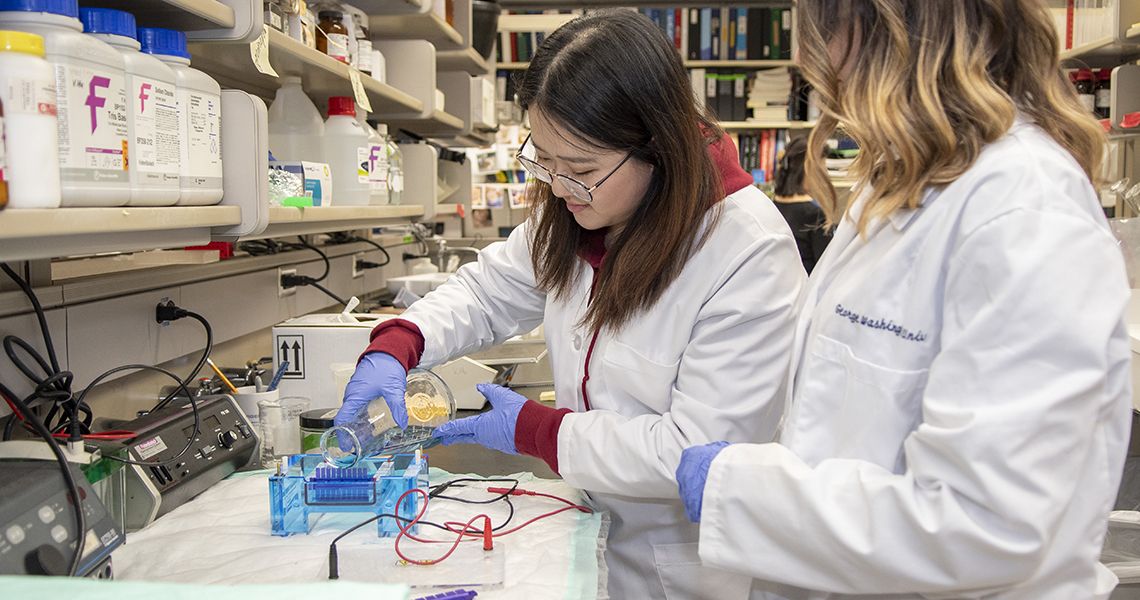 Excellence in Core Research Areas
The GW academic medical enterprise is at the leading edge of high-impact medical and health sciences research and a leader in the translation of discoveries into clinical care and improved health equity. Our future prioritizes areas of strength which will drive growth and excellence in research – from discovery to implementation.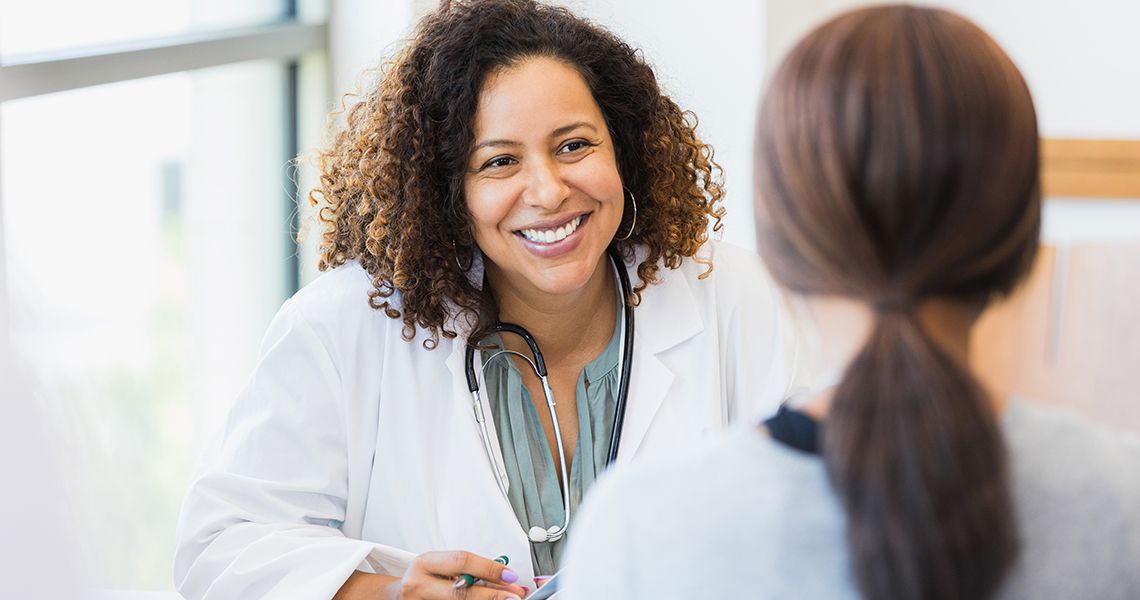 Distinction in Health Care Delivery
GW clinicians aspire to provide the highest quality of care to our patients. We embrace novel approaches to providing value-driven health care to serve the needs of all patients to achieve health care that is accessible and equitable in outcomes.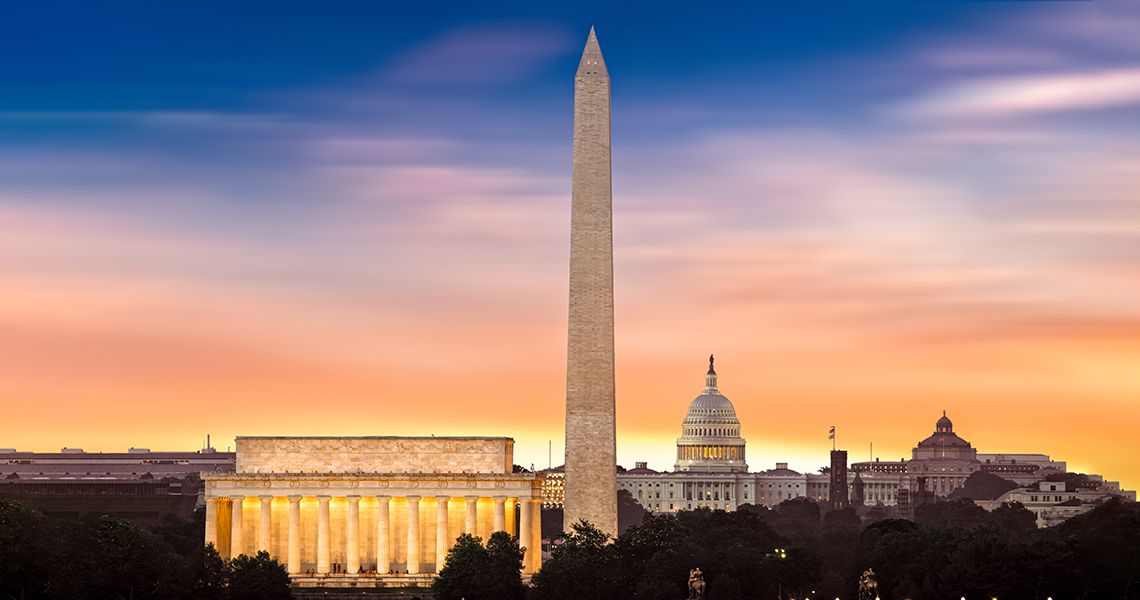 Location in Our Nation's Capital
The GW academic medical enterprise is strategically located in Washington, D.C, providing unparalleled opportunities to integrate leadership, policy, and advocacy into our education, research, and service activities.