Creating a roadmap for the future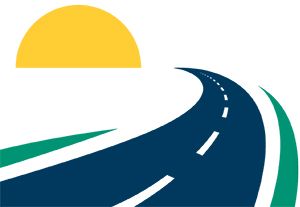 The George Washington University (GW) School of Medicine and Health Sciences and the GW Medical Faculty Associates (SMHS/GW MFA) are creating a strategic plan that will guide the combined goals of SMHS and the GW MFA. A multi-year strategic plan will build on existing strengths of SMHS and the GW MFA and reinforce the link between the two institutions as a unified academic medical enterprise.
---
SMHS and GW MFA Input into the Strategic Plan
We need EVERY member of the SMHS and GW MFA community to participate in creating our Strategic Plan:
all faculty
all non-faculty clinicians
all administrative, laboratory and clinical staff
all researchers
all post-docs
all students
all trainees
Please review the current proposed Discussion Draft of the Strategic Plan, and use this survey to give us your ideas, feedback and suggestions.
Town Halls on the Draft Strategic Plan
All SMHS and GW MFA faculty; clinicians; administrative, lab and clinical staff; students and trainees; researchers and post-docs – EVERYONE – is encouraged to participate in Town Halls to discuss and give input into the draft Strategic Plan:
*Dean Bass will lead these Town Halls
SMHS/GW MFA Strategic Plan Charge and Process
Our new strategic plan will build on our existing strengths, reflect our collective vision and priorities for our future and position SMHS/GW MFA to deliver cutting edge medical care to our patients, to lead in education and training of clinicians and scientists, and to discover and translate knowledge to improve the health of our local communities, the nation and globally.
The draft of our new Strategic Plan:
Create a multi-year Strategic Plan built on our existing strengths that reflects our collective vision and priorities for our future
Build on accomplishments of the GW SMHS 2015-2018 Strategic Plan
Reflects what we have learned from the COVID-19 pandemic
Envisions SMHS and GW MFA as a leader in health equity addressing racism, health disparities and improved community health in the Washington, D.C., metro region and globally.
Two Phase Process
Phase 1 - Drafting and SMHS and GW MFA Community Input
We will create a new Strategic Plan that gives multiple opportunities for input, ideas and feedback.
A Drafting Team will create initial discussion drafts
SMHS and GW MFA leadership; faculty; non-faculty clinicians; administrative, lab and clinical staff; researchers and post-docs; students and trainees will have opportunities to participate and provide input.
Revisions will be based on input, ideas, and feedback from all parts of the SMHS and GW MFA communities.
Phase 2 - Implementation
Once finalized, all Department Chairs, Deans and Administrative Leaders of SMHS and GW MFA will develop implementation plans and specific strategies to fulfill the goals articulated in the Strategic Plan.
Drafting Team

| | | |
| --- | --- | --- |
| Anne Banner, Marketing&Comms | Sharon Boyd, Chief of Staff | Reamer Bushardt, PharmD, PA-C, DFAAPA |
| Jill Catalanotti, MD, MPH | Lawrence "Bopper" Deyton, MD '85, MSPH | Harold Frazier, MD |
| Alison Hall, PhD | Yolanda Haywood, MD, RESD '87 | Terry Kind, MD, MPH |
| Ron Laxton, DNP, MSN, RN | Rong Li, PhD | Casey Tonn, Special Assistant to Dean Bass |

Executive Oversight